Thank you my man! I will delete all the shared pics here and take it to an online gallery, to dont flood this area!


Love you all!
Edit: all pictures from comment section were deleted and
were moved to Official Weekly reports of BitcoinZ Cryptocurrency Community's Charity Project:
Gallery here
New overall amounts:
179980 BtcZ!

Again


This time from the gateway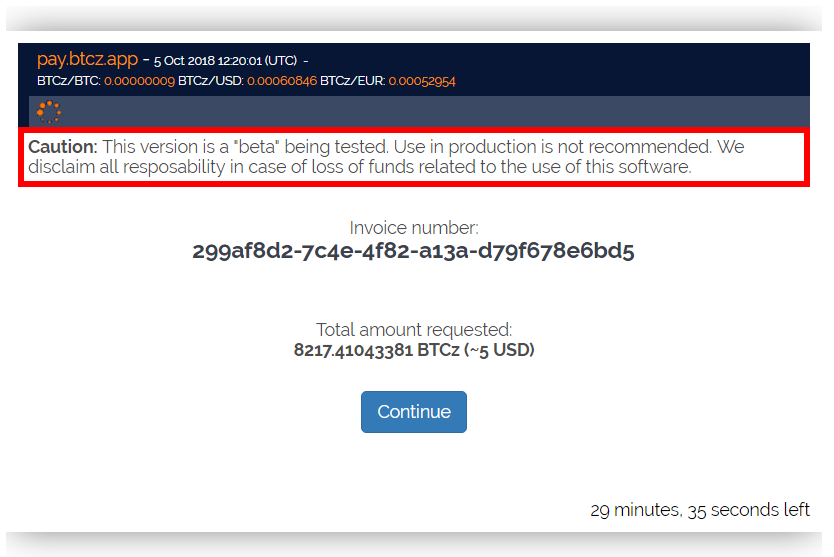 ---
dumb question: how do you do the "click to open" section? :


Wow so you are that 8500 BtcZ guy… Awesome Bro!


Thanks again, abd nice to see the new gateway working like a charm! <3
Overall amounts: 192423 BtcZ!
Wow

I would like to say special thanks for all of your hard supports to achieve the first mission's goal of 300$ worth of BitcoinZ.
I cant find the worlds how unselfish and good heart are the members of BitcoinZ!
This shows the power what we can do togheter, all the blessings, help as well as the technic what our cryptocurrency offers.
I can say seeing the power, the brave, the tenacity, honesty with our soul, we are the best currency, We Are the Cure for the world!
In #Decentralization, in #BitcoinZ, in You Dear members who I Trust!
God going to bless us very soon!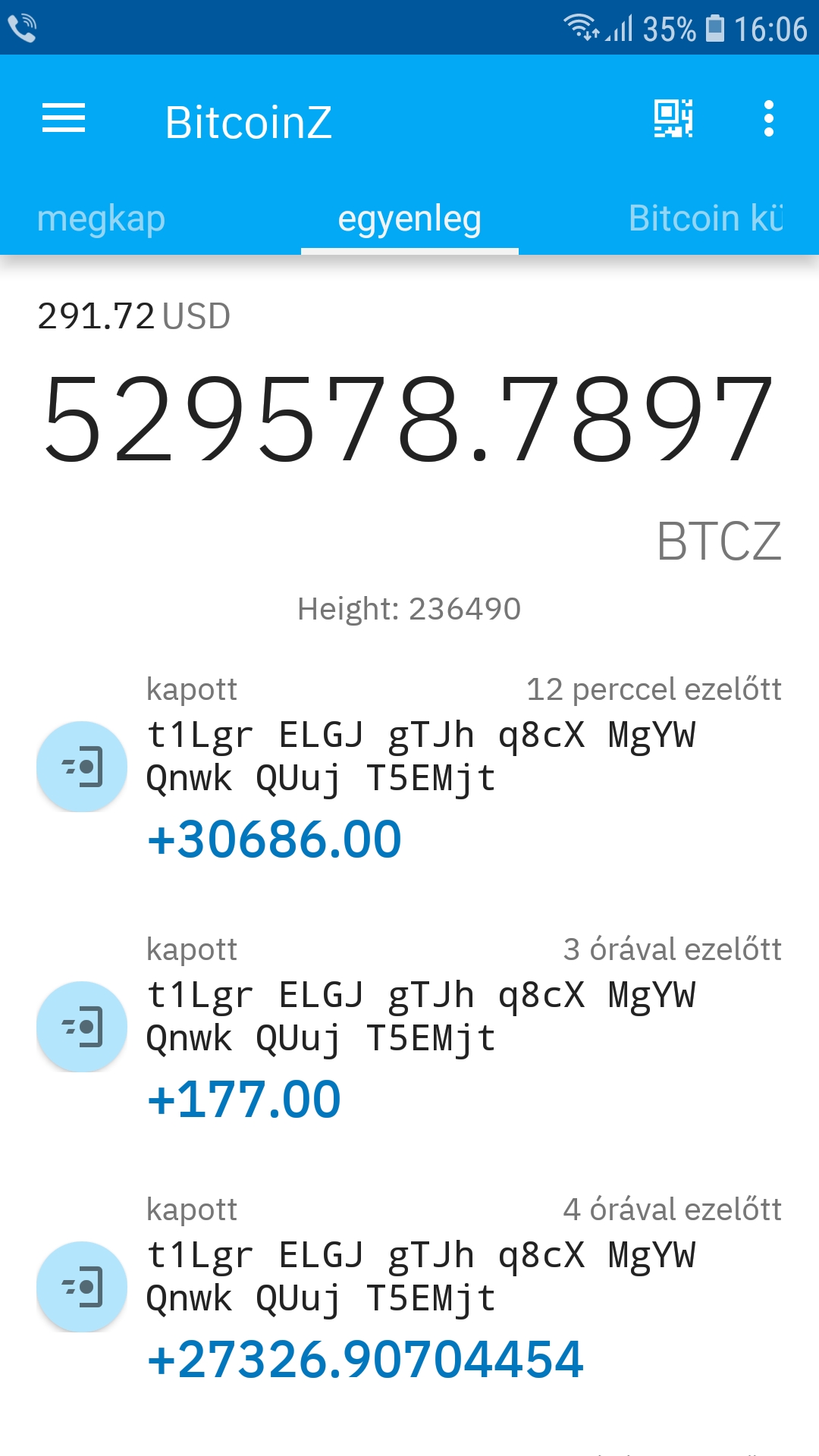 The amount will be bought by my dear friend whom I could involved into BitcoinZ! He offered to let it happen, he see our good future!
He will give Ethereum for it, what we could and will spend at FastTech for the Kids wishlist on November 1.
Further logs will be shared.
Gifts arrival, the event when they get it, will be photoshooted, shared!


Enjoy your time, lets celebrate!

I understand what you say or feel. I had a similar experience to you about a mother's death, after going to Palestine, I picked olives and made the war photographer. After I decided to throw a lot of money to do solidarity events across Europe. I paid for tickets, food, toys in hospitals. I was dreaming, I hoped that if I put my money, (no few) maybe the movements would grow. I went into depression, when who I thought was helping me to do some good thing,They were actually doing it for an economic interest. I had created Athena International in the name of a fair war. In that circumstance people have disappointed me. Now my company is called Athena up, and it doesn't help. Think about profit, I think about marketing, but every time I'm successful, I feel that I'm building something stable that can do good, because that's what I want. But this time I do it alone and with the help of God. Let's focus on the project and do it big, there will be time to help. And believe me, I want it like you

nice to meet you @FollowWings (sorry for my english)

As you say! Nice to meet you too!

Welcome my second Family!
A huge month at our back! Huge and difficult.
Sad news is I could not buy gifts for the First mission's kids with the whole of your donations due to the huge price fall.
~500.000 BtcZ was around 290$ when I managed to spend it for them.
I waited a few more days (at November 1) and prayed for BtcZ to rise a bit. What has happened is what you see now on the price. Huge fall.
Good news is I exchanged half of the amount (274.000 BtcZ) to Doge coin, and spent it on the kids at FastTech. So at least they get something for Christmas!
What was so unbelievable and still is, you didnt stop sending the donations! Very much thanks!
This is how our left amount is more then 300.000 BtcZ now!
So much thanks for all of your love and help!
Im a proud member of BitcoinZ!
Take care of you! Merry Christmass!!!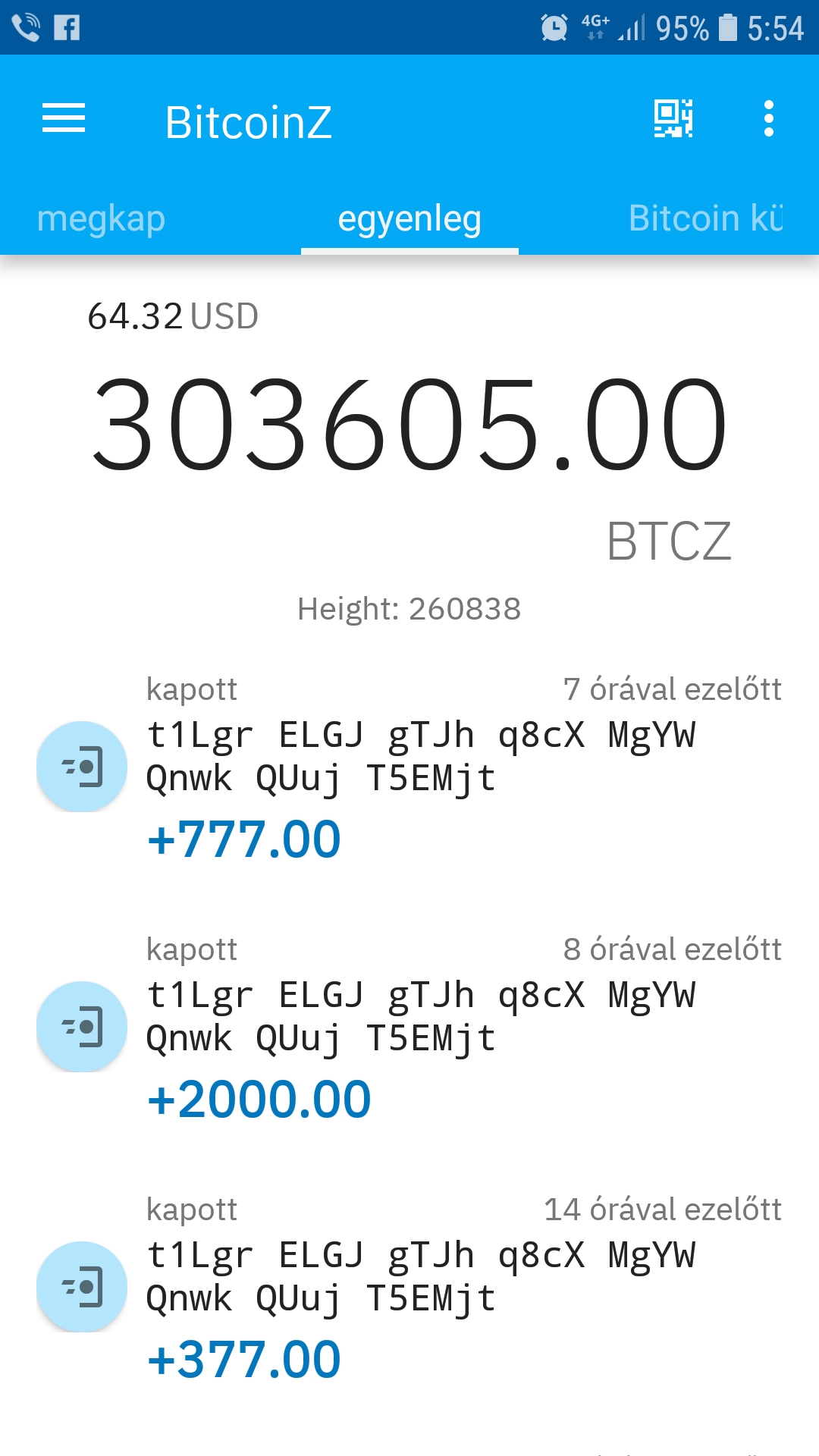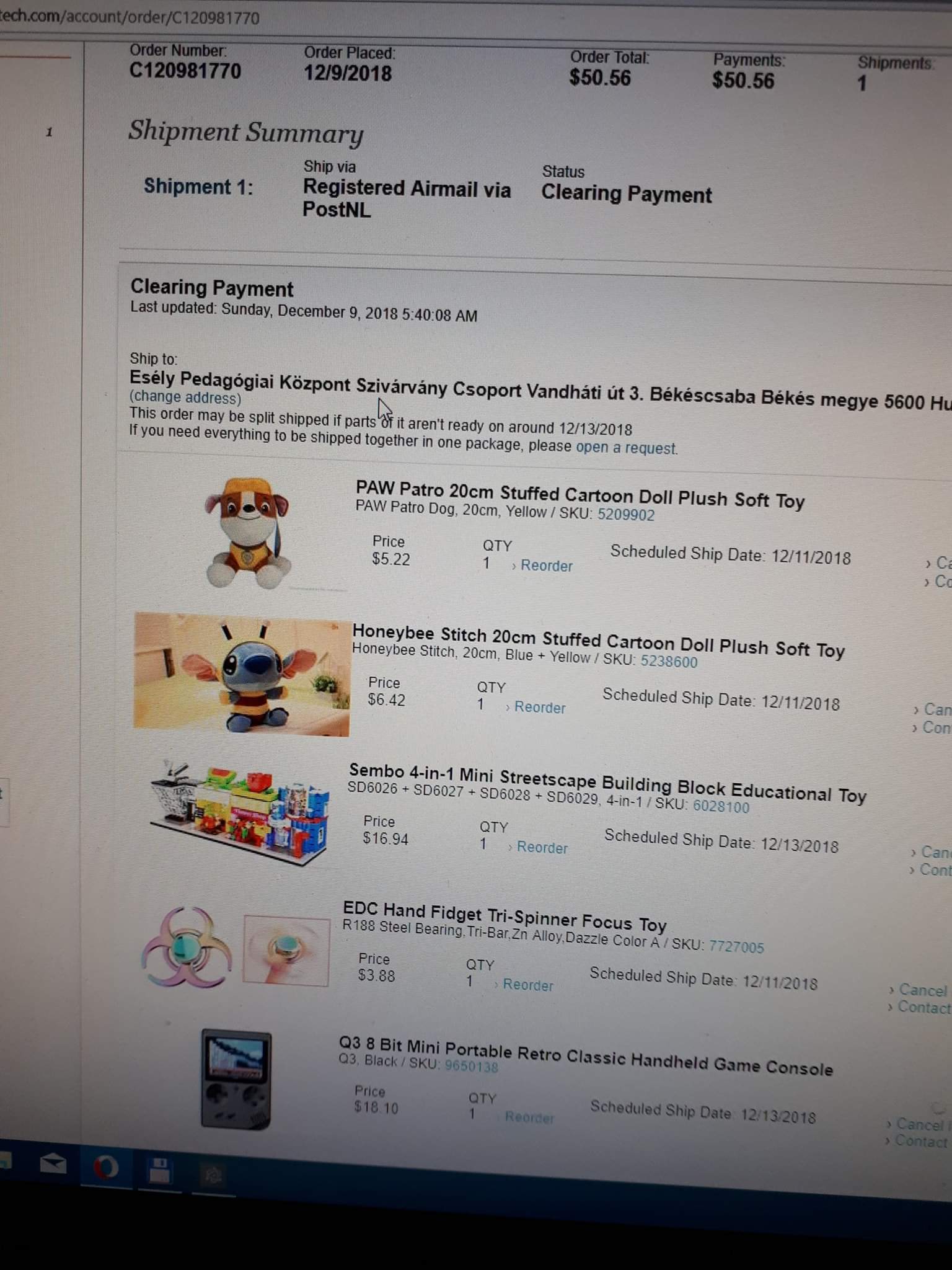 Dear BitcoinZ Community!
Im glad because our First charity mission package reached its destination!
We worked hard together to make this come true and show, we can help on the World!
Sadly its not the amount we could afford for them due to the huge price fall, but step by step they got the whole.
50$ of 300$ in BitcoinZ was spent at FastTech Technology Store to The Hungarian Bekescsaba's Down Syndrome Hospital Childrens!
Here are the photos:
We wont stop here guys! We gonna complete the mission and gather more mission!
During the delivery time we nearly trippled the overall quantity of Charity donations (700.000+ btcz)
In Decentralization what We Trust, BitcoinZ Rocks!
new charity amount now: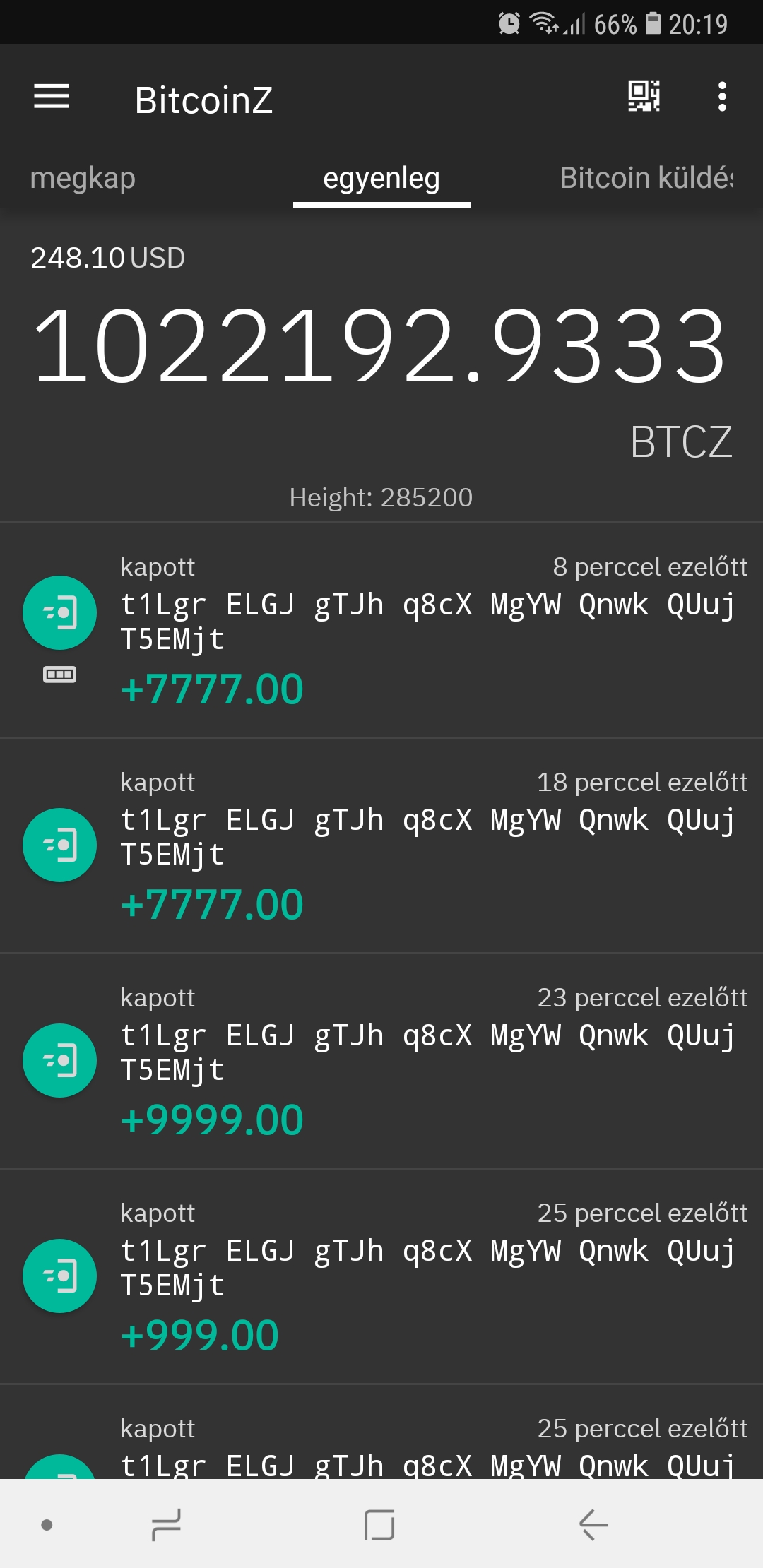 God Bless You All!!
Excellent work FW, as always!
youre words always counts twice to me! thank you!
Which charity programs are available now?
at first I want to complete first mission, but any suggestions are welcome!
Charity amount is now: 1.575.150 BtcZ !
Thank you very much for all the supporters!
Second package of our first mission will be delivered soon.
Dear Community! I Renamed Social Responsibility Charity Project into BitcoinZ Charity Institution (Non Profit).
Wallet address has also been changed (was moved from Coinomi to SafeCoin's SafePay wallet due to its more secure): http://btcz.me/charity updated.
Funds have been Restored: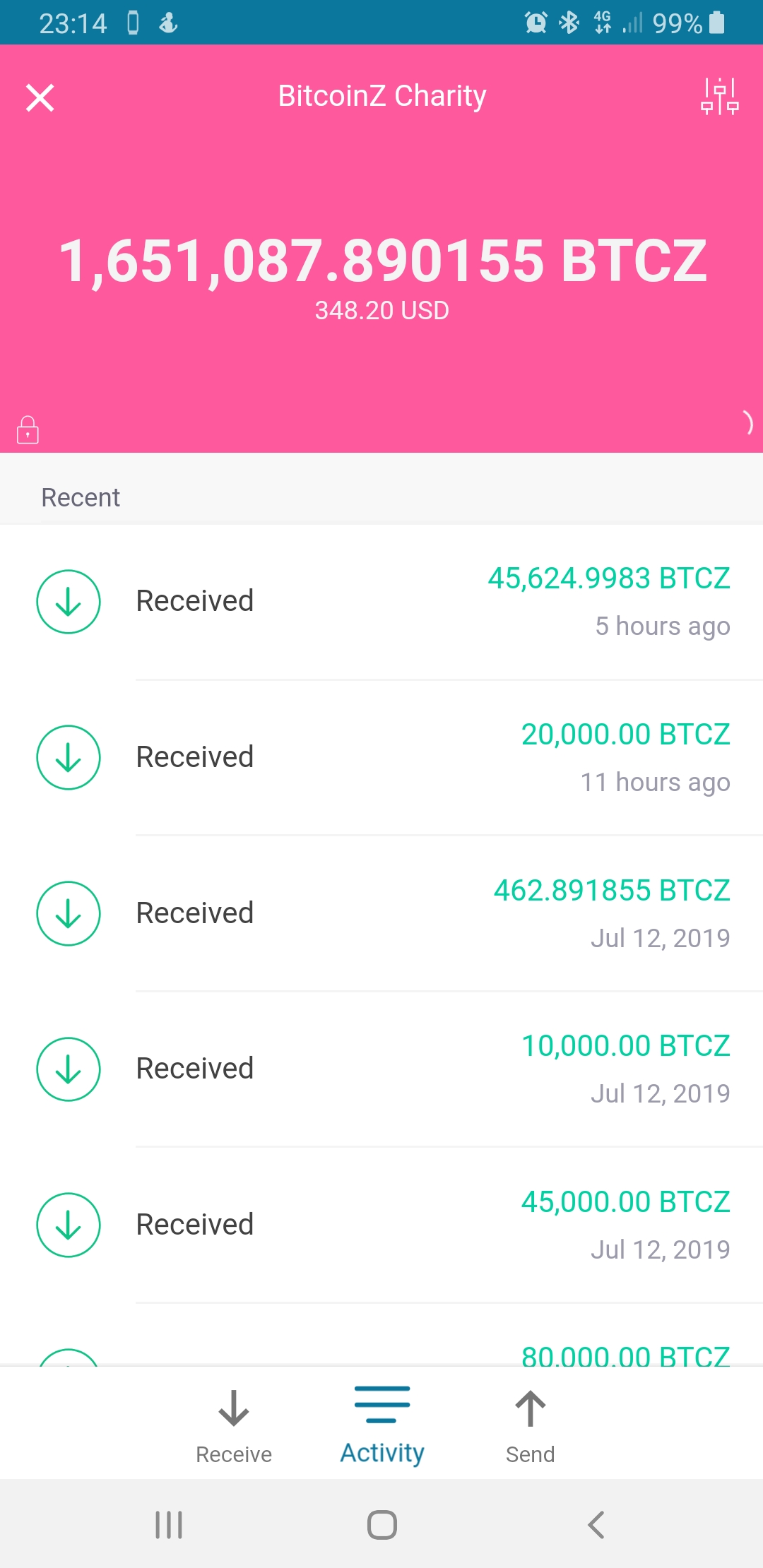 In the couple of next weeks I will working on some modification of the Charity project to level it up into a whole new movement system, melting (Kiva's) Loan project in (plus raising its fund), redesigning its Logo and announcing an interesting campaign inside! Stay tuned!
Charity got its first campaign fund by VaultZ of 800.000BtcZ.
Going to forward it for its first campaign! slight_smile
A little modification in tittle. I think it through and the best for now is to stay as a project and not making a whole Legal Institution out of it. Of course Im planning to do it on the future, but now it would be a big bite.
Project is also under reconstruction, its half way there. Please give me a little patience. Pay it Forward sideproject going to be released soon. I cant wait to get it working, and it will push the Charity and BtcZ ecosystem further more ahead of any other cryptocurrency! Community going to show the strength!